By: THE EDITORS OF THIS OLD HOUSE, This Old House online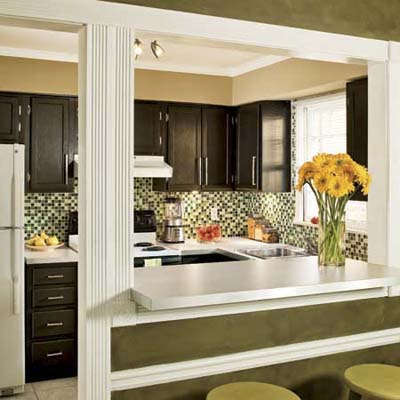 Photo: Deborah Whitlaw Llewellyn
Paint Cabinets Instead of Replacing Them
With kitchens, simple does not necessarily equal streamlined. For these homeowners the kitchen that came with their Atlanta condo fell short on both frills and function. It was a sad space, that included builder-grade cabinets and white laminate counters. Opening the dishwasher blocked the oven door and vice versa.
They used a little DIY-know-how and removed, repainted, and reinstalled the cabinets. They also purchased a wet saw and cut the glass tiles for their backsplash themselves.
Take a look at The $967 Kitchen Remodel to pick up a few money-saving pointers and design ideas.
Read the rest here.