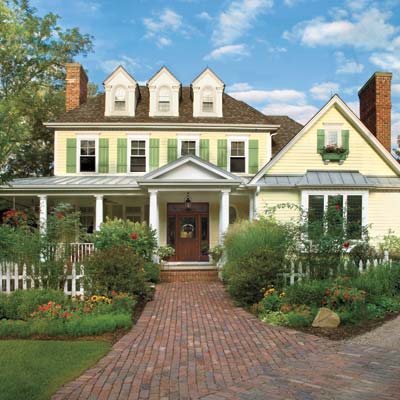 Photo:  Linda Oyama Bryan
Image is Everything
Here at This Old House, we believe that a handsome front facade ranks right up there with a solid foundation and good bones.
Sure, there's the satisfaction you get in showing passers-by that yes, indeed, you've got a gem on your hands. But more important, it's about how appealing details such as cheery blooms, a crisp white fence, and eye-catching shutters create a welcome sight for you and your family to come home to each day.
On the following pages, see nine stunning exterior transformations, including some from fellow readers whose homes were among the worst-looking in their neighborhoods. Through smart investments and, often, sweat equity, their diamonds-in-the-rough soon caught up to—and even surpassed—the rest of the block. Read on to see how these readers, as well as other inspiring homeowners, did it.
Read the rest here at ThisOldHouse.com