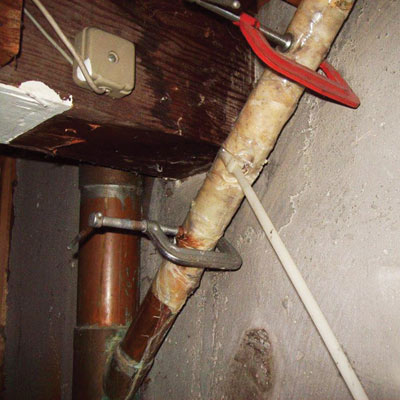 Leak, What Leak?
"No leak on this pipe! The homeowner just needed a place to store two miles of tape, a few clamps and a Zip tie."
David Grudzinski
Advantage Home Inspections – Cranston, R.I.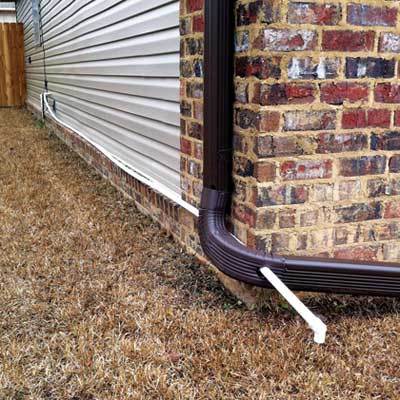 Unstoppable
"The owner wasn't letting anything get in the way of moving the condensate from his HVAC unit away from his foundation. The gutter downspout makes a great holder for the long drain hose, and now the condensation goes a whole 6 inches away!"
Frank Fondren
Home Inspection Service – Tuscaloosa, Ala.
See more nightmares here.