By: VICTORIA REITANO & TABITHA SUKHAI, This Old House online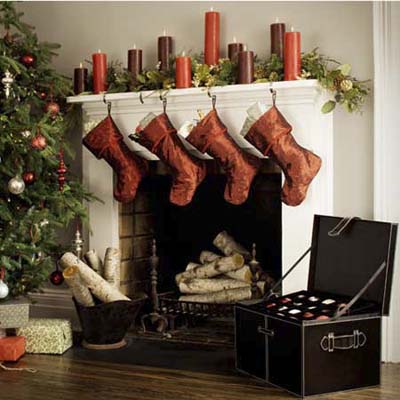 Photo:  Courtesy Sterling Pear
Putting Away the Holidays
Holiday decorating can go from fun to frustrating in no time flat. And putting it all away can really be the pits. To help you get it done, we've gathered a few clever storage solutions and some pro organizational tips from Lea Schneider, author of Growing Up Organized and a member of The National Association of Professional Organizers.
"If you take the time to stow decorations properly after the busy holiday season passes, next year will be easier," Schneider says. Keep reading to see how to store fragile holiday items, and save yourself a few headaches (untangling! dusting!) next holiday season, too.

Artificial Tree Storage
Artificial trees can last years and years with the proper care. Schneider suggests that you think about the weight of the tree before determining where to store it. "Most artificial trees are too heavy to wrestle into a trap-door attic or lug up a set of stairs. Consider storing the tree on the same floor as it is used, perhaps in an adjacent garage, storage room or closet," she advises.
A rolling case is a great option for easy moving. If you have the space, you can really save time next year by storing your tree without dismantling it. TreeKeeper bags with rolling bases are available in a variety of sizes. A heavy-duty plastic hook allows you to hang the bag from rafters in the corner of your attic.
Read the rest here at ThisOldHouse.com