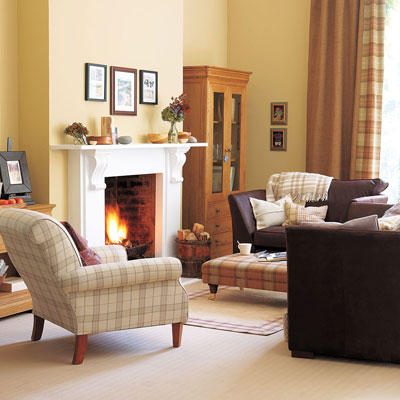 Photo:  Simon Whitmore
Update Your Decor on the Cheap
Have a pile of inspirational magazine pages you've been waiting to make a reality? January and February are the best times to nab furniture at serious discounts—up to 60 percent off in some cases—as stores hold clearance sales to make room for new spring inventory.
January: Tin-Tile Fireplace Surround
While looking for a way to add personality to their new custom fireplace, Steve and Sandy Miller had this flash of genius: Why not use the same unique tin tiles that adorned their kitchen backsplash for the surround? The couple first chose their design—an ornate pattern of 3-inch squares, which they cut to fit from large panels. Then they covered the surround with cement board and affixed the tin with a heat-resistant construction adhesive. In total, the project took only a few days—but the result will look cozy all winter.
The rest of the year here at ThisOldHouse.com